Ethnography Exhibits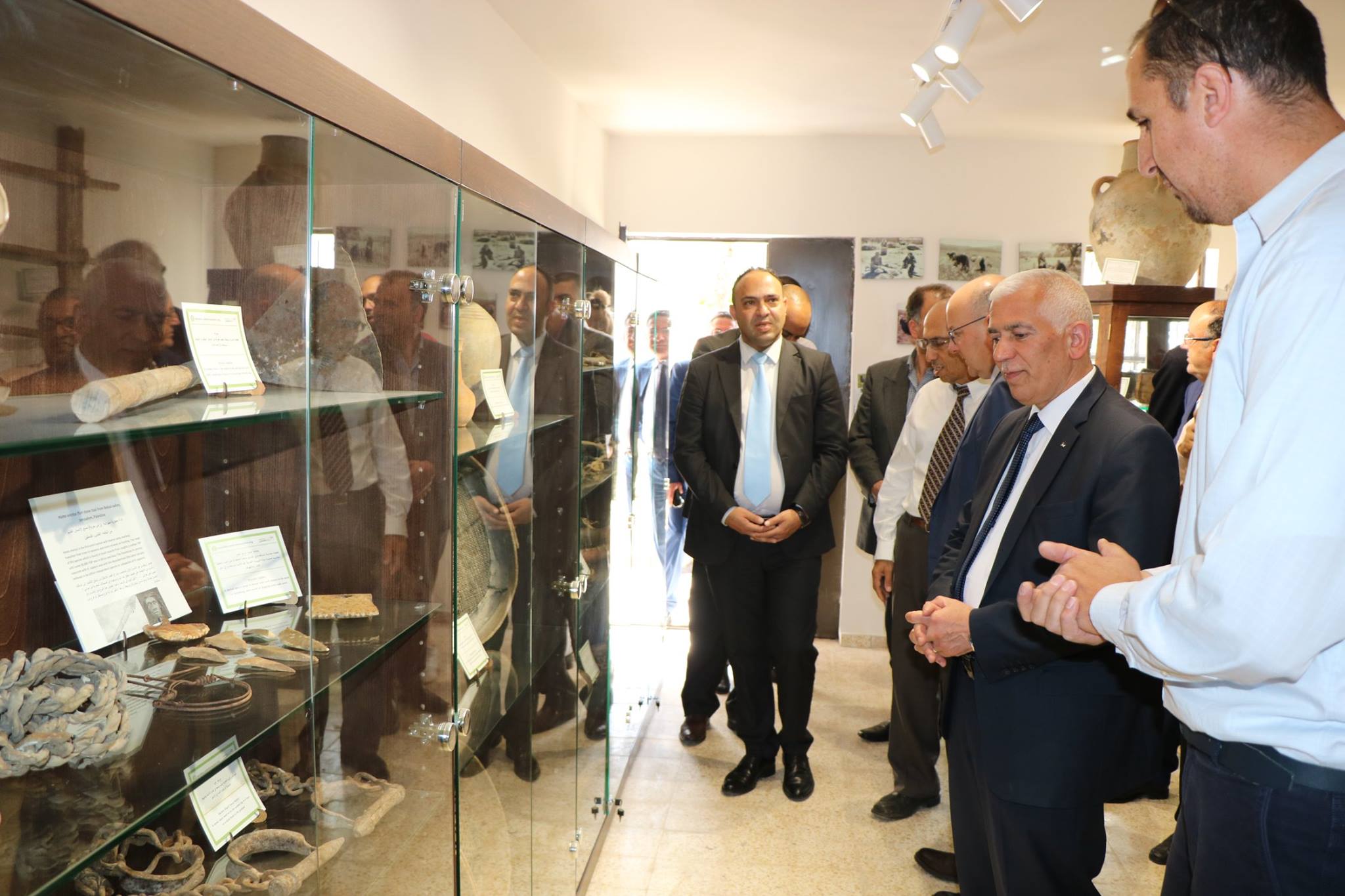 Bethlehem Governor visiting the grant opening of the Ethnography Exhibit
Because we believe in the importance of preserving our Palestinian heritage related to agriculture, the environment, educating and increasing the awareness of our visitors, the exhibition is important to preserve and protect our ancestral heritage, the ethnography exhibit was established and developed by the Palestine Museum of Natural History at Bethlehem University with funding from the British Council "Heritage Preservation Fund" in partnership with Masar Ibrahim Al-Khalil.
The exhibits include tools, implements, traditional bee hives, farming equipment, native seeds, farmer's cloths, old books and ledgers, heirloom seeds of plant varieties, artistic objects made from plants and animal products.
See our online material as well.