Wildtierauffangstation und -rehabilitation
Das Museum nimmt verwundete oder konfiszierte Wildtiere auf und wildert sie in Gebieten aus, wo sie gute Lebensbedingungen vorfinden.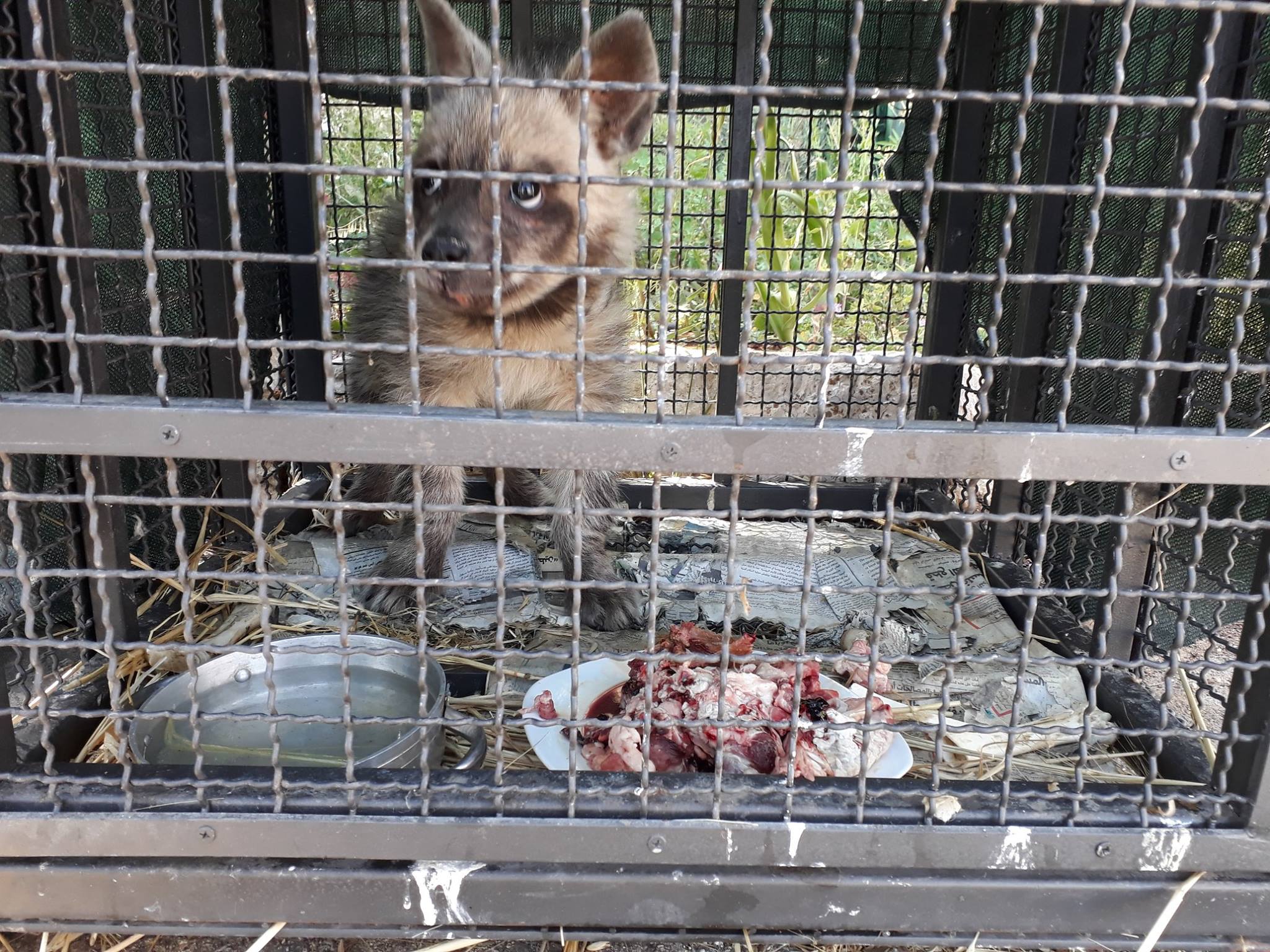 Linda am Tag, als sie gerettet wurden.
Gerettete Hyäne 'Linda'
In May 2019, PMNH was approached by the Palestinian Environmental Quality Authority with a Striped Hyena cub, named 'Linda' by the museum staff. The hyena had been seized from Hebron, where she was being sold on the internet. As Linda was only about four months old when she arrived at the museum and no longer had a family, it was unlikely she would survive if released at that stage. The staff decided to keep Linda at the museum until she was old enough to fend for herself, and quickly created an enclosure to house her.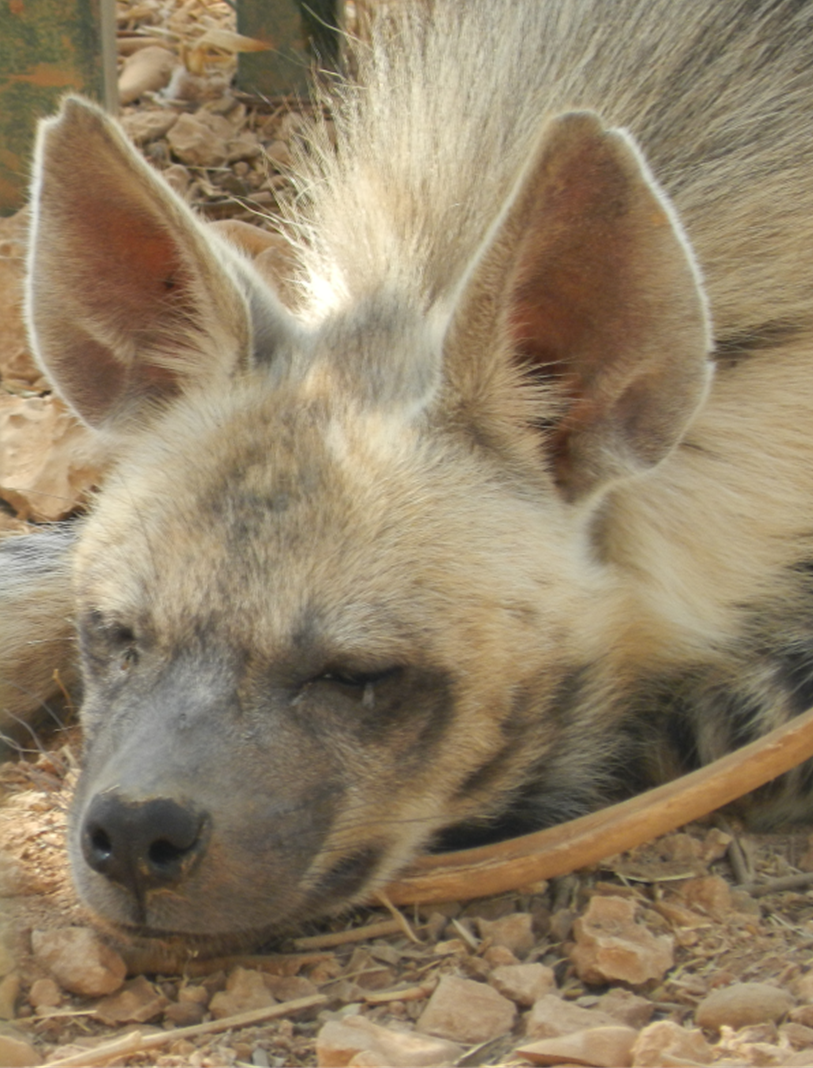 Linda geniesst ihren Mittagsschlaf.
Limited land at PMNH made it difficult to equip Linda with the skills needed for survival in the wild. However, staff and volunteers helped prepare Linda for her release by hiding food in boxes around the enclosure to help Linda develop her sense of smell. Despite her young age, Linda also dug a burrow for herself under the olive tree in her enclosure.
Linda was released in February 2020, when she was just over a year old. She was coaxed into a cage before being driven to a rural area and released. Museum staff returned a week later to leave more food for Linda. Pawprints observed near the site of release suggest that Linda is doing well in her new home.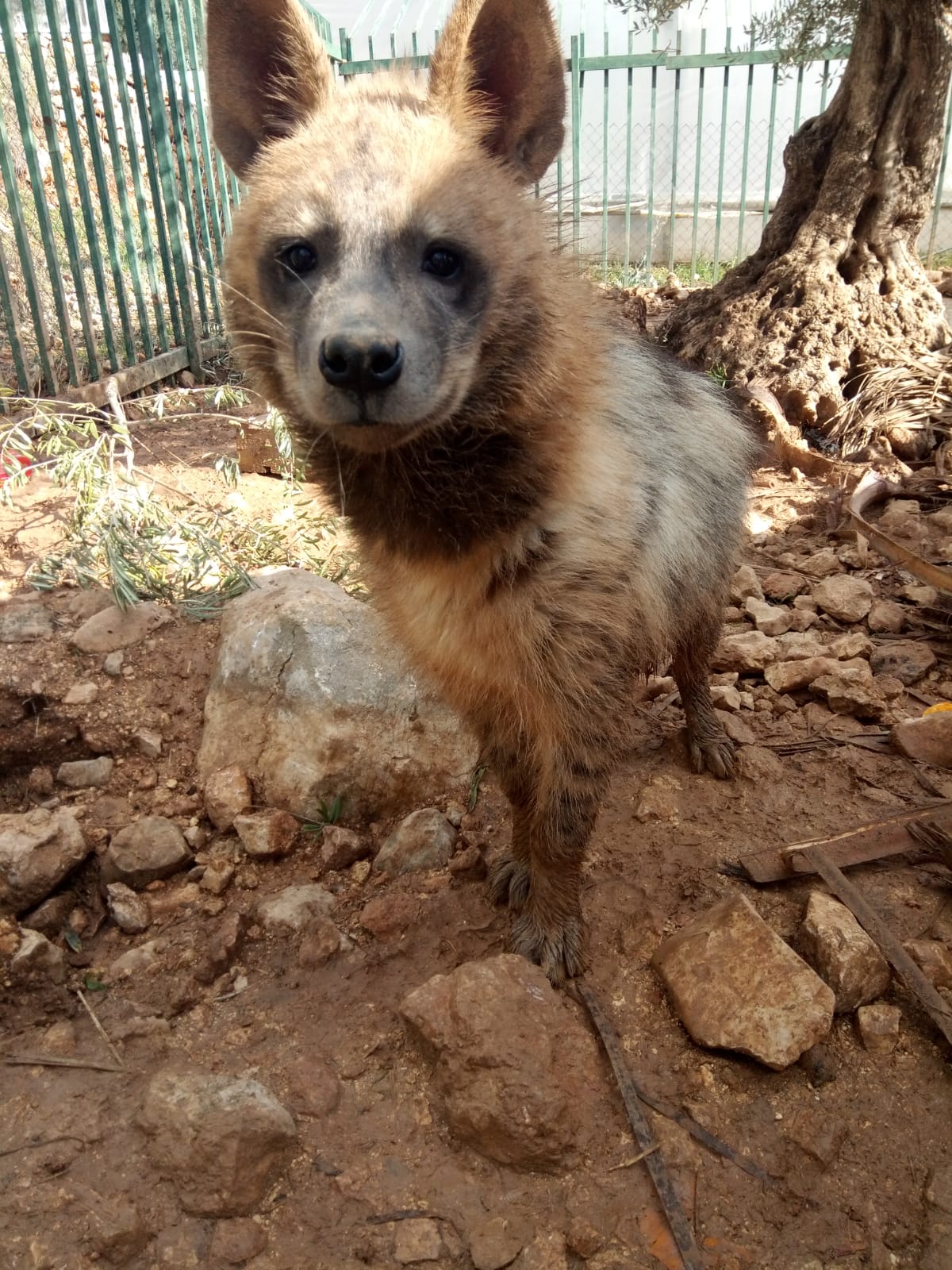 Die schöne Linda.
Streifen-Hyäne hyaena hyaena
Striped Hyenas are found in a variety of habitats, including mountains, grasslands, and scrub woodlands. They usually live for about 12 years, although they can live much longer in captivity. Hyenas are mostly scavengers.
The Striped Hyena is found over a wide range, but with a declining population of only 5000 - 10,000 mature individuals, the IUCN classes the species as 'near threatened'. Reasons for this include road traffic and hunting. The separation wall is also harmful to hyenas as it restricts their movement and fragments their habitat. Myths also cause people to fear and occasionally harm hyenas, but in reality hyenas are usually very timid towards humans. Staff and volunteers at PMNH had to take extra care to stop Linda becoming domesticated as she seemed to be forming attachments to several people!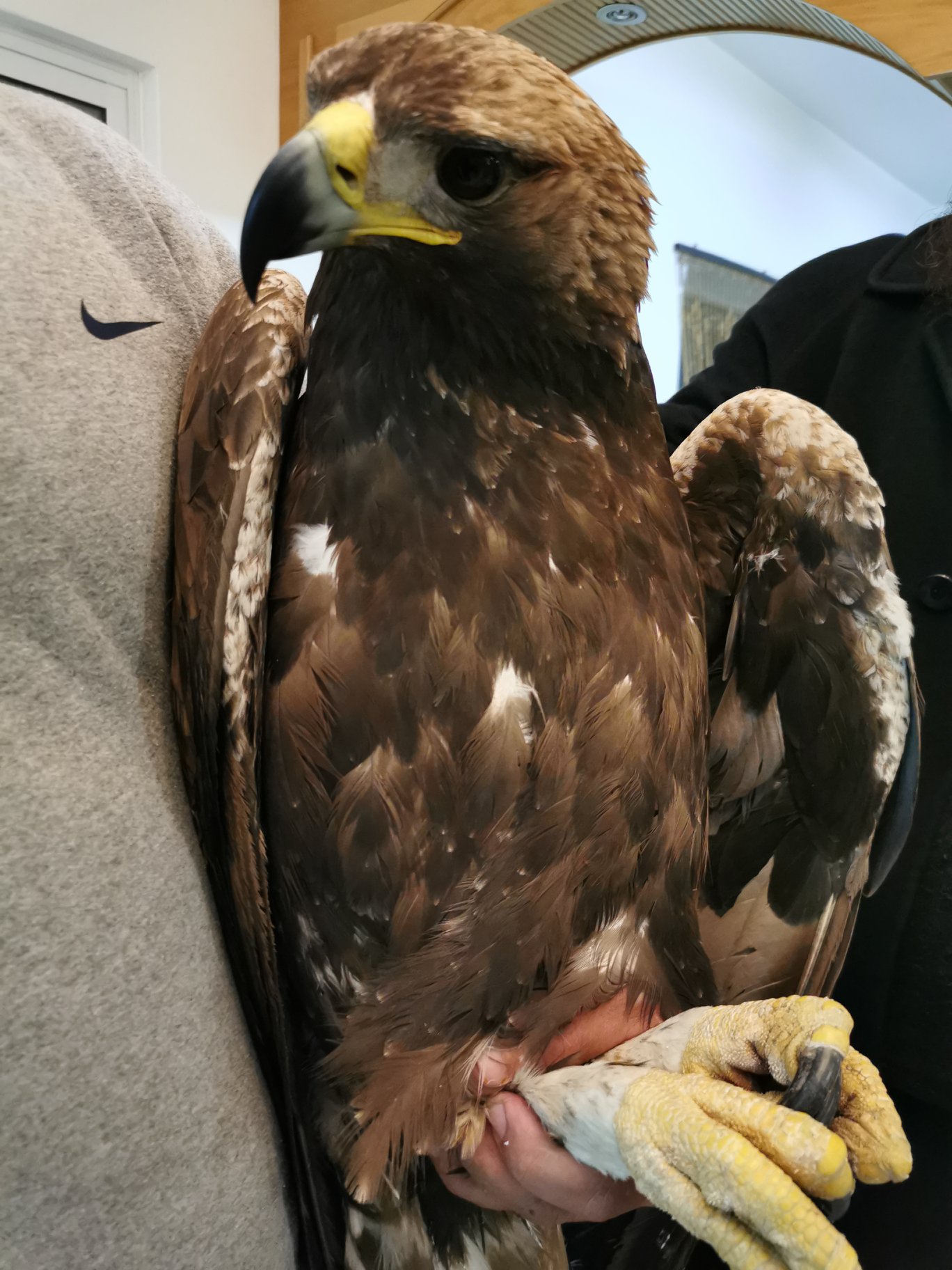 Der Adler in der Nacht, als er aufgenommen wurde.
Steinadler
An einem späten Dezemberabend 2019 wurde ein kranker Steinadler in Beit Sahour im Appartment der Qumsiyeh's abgegeben. Das Tier hatte Teile einer vergifteten Ziege gegessen, die als Köder für Hyänen ausgelegt worden war. Es war sehr schwach und von einem Tourguide aufgefunden worden, der es zum Hause Qumsiyeh brachte.
Der Adler verbrachte mehrere Tage am Museum, wo er gefüttert und umsorgt wurde. In dieser Zeit kehrten langsam seine Kräfte wieder. Bereits nach einer Woche war das Tier stark genug, um entlassen zu werden. Mitarbeiter und Freiwillige des PMNH und der Environment Quality Authority (EQA) sahen im zu, wie er über dem Hügelland von Nablus dahingleitet.
Steinadler Aquila chrysaetos
Mit einer Spannweite von weit über zwei Metern, gehört der Steinadler zu den größeren Greifvögeln der nördlichen Hemisphäre. In der Wildnis erreichen diese Tiere ein Alter von bis zu 30 Jahren. Weltweit wird der Bestand auf 125.000 Brutpaare geschätzt und von der IUCN als "nicht gefährdet" eingestuft.