Natural History Museum
The Palestine Museum of Natural History (PMNH) has exhibits related to natural and cultural heritage. Our exhibits, including interactive educational modules, are produced from the efforts and academic research of the PMNH team.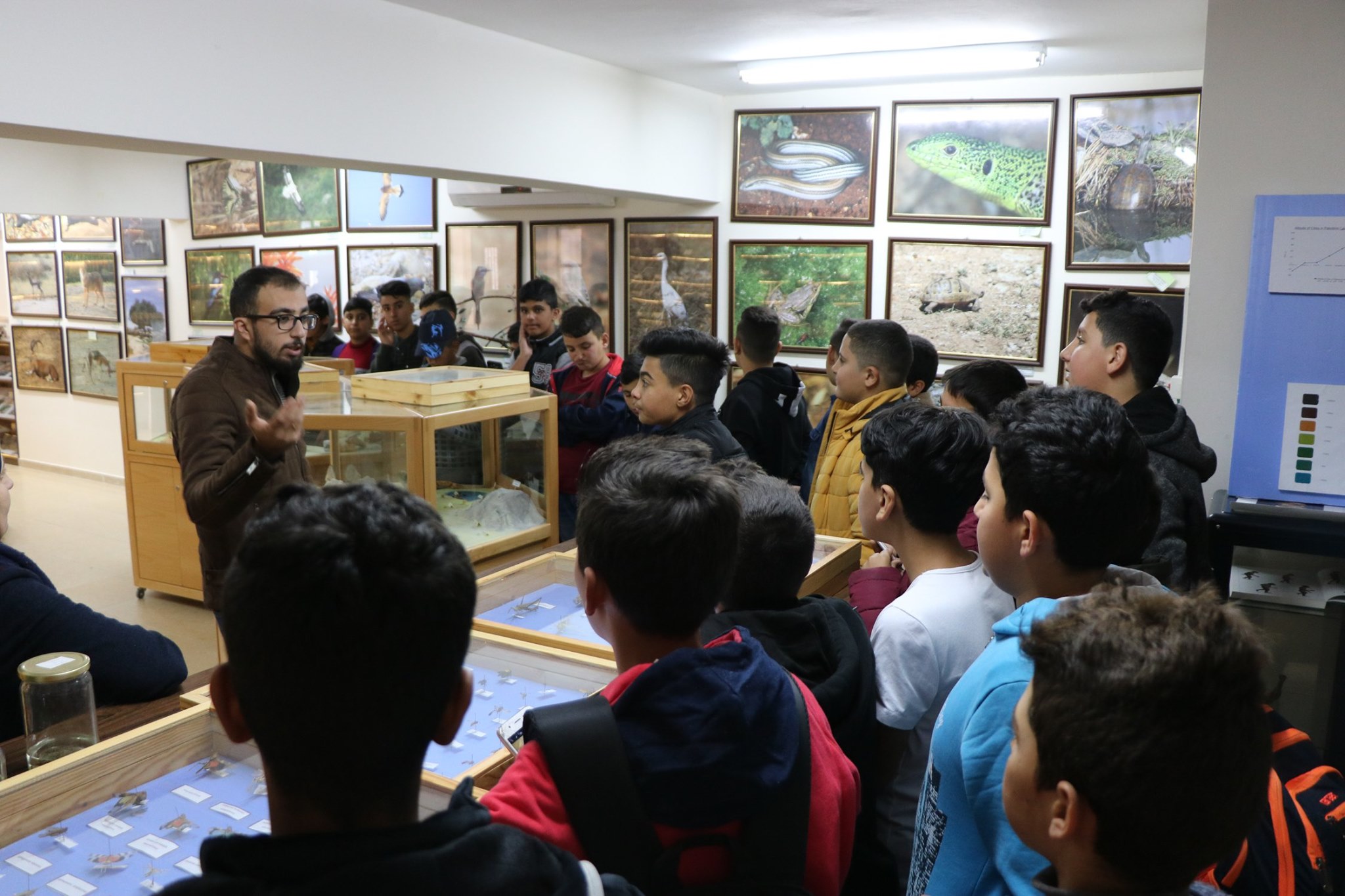 A school group visits the exhibition room.
Mission
The natural history exhibits aim to increase environmental awareness and knowledge related to habitats, fauna, flora, geology, paleontology, and the environment as a whole.
Goals
Education and awareness relating to behavioral change in our society
Highlight the rich natural heritage of Palestine to both locals and international visitors
Work as science educational tool to school and univesrity students
Collections serve needs of researchers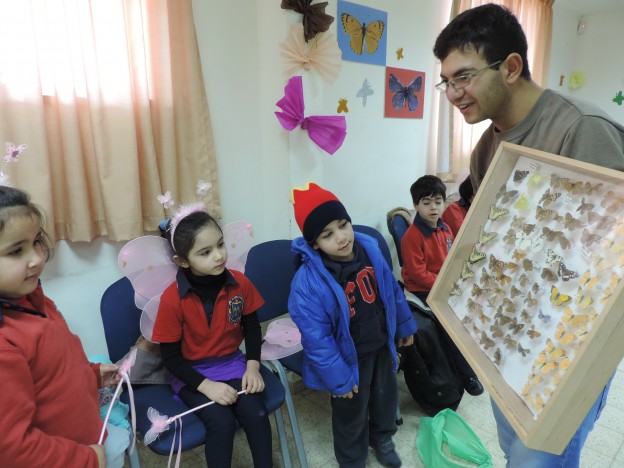 Schoolchildren learn about butterflies.
Here are some of our exhibits:
Old Books
Ethnology (Zoology & Botany)
Herpetology
Mammalogy
Mushroom
Palestine Elevation Map
Bees
Marine Snails
Land Snails
Desert Fauna
Environmental Threats
Politics
Embryos
Geology
Paleontology
Picture on the Wall
Ornithology
Children Corner
Climate Change Posters
Alive Animals (Scorpion, Mealworms, Hamsters)
Extinct Animals
Evolution
Recycle & Upcycle
Solar Panels
Entomology collection