Botanical Garden
The Botanical Garden at the Palestine Museum of Natural History is a place to study and learn about the diversity of plants and wildlife in Palestine. It is a member of the largest botanic garden network Botanic Gardens Conservation International since 2019. The work of the Botanical Garden is to preserve and protect the more than 360 species of our Palestinian environment that are present in the garden. Currently, more species are being added through collection from our region.
Goals
Study plant diversity in our Palestinian environment by watching and collecting samples for study and research
Protecting different species of plants found in our Palestinian environment
Creating a center for researchers and those interested in plants in our Palestinian environment
Create a responsible interaction between society and the surrounding environment through a set of educational models that aim to create a sustainable environmental awareness, based on preserving natural and environmental resources and linking them to the Palestinian cultural heritage
Using the acquired knowledge, books, database and samples in order to raise the level of scientific research and develop it in the field of plant diversity
Building and indexing an electronic database for plant species in our Palestinian environment
Developing a botanical garden based on volunteer work by a group of volunteers from different cultures to form an oasis of cultural diversity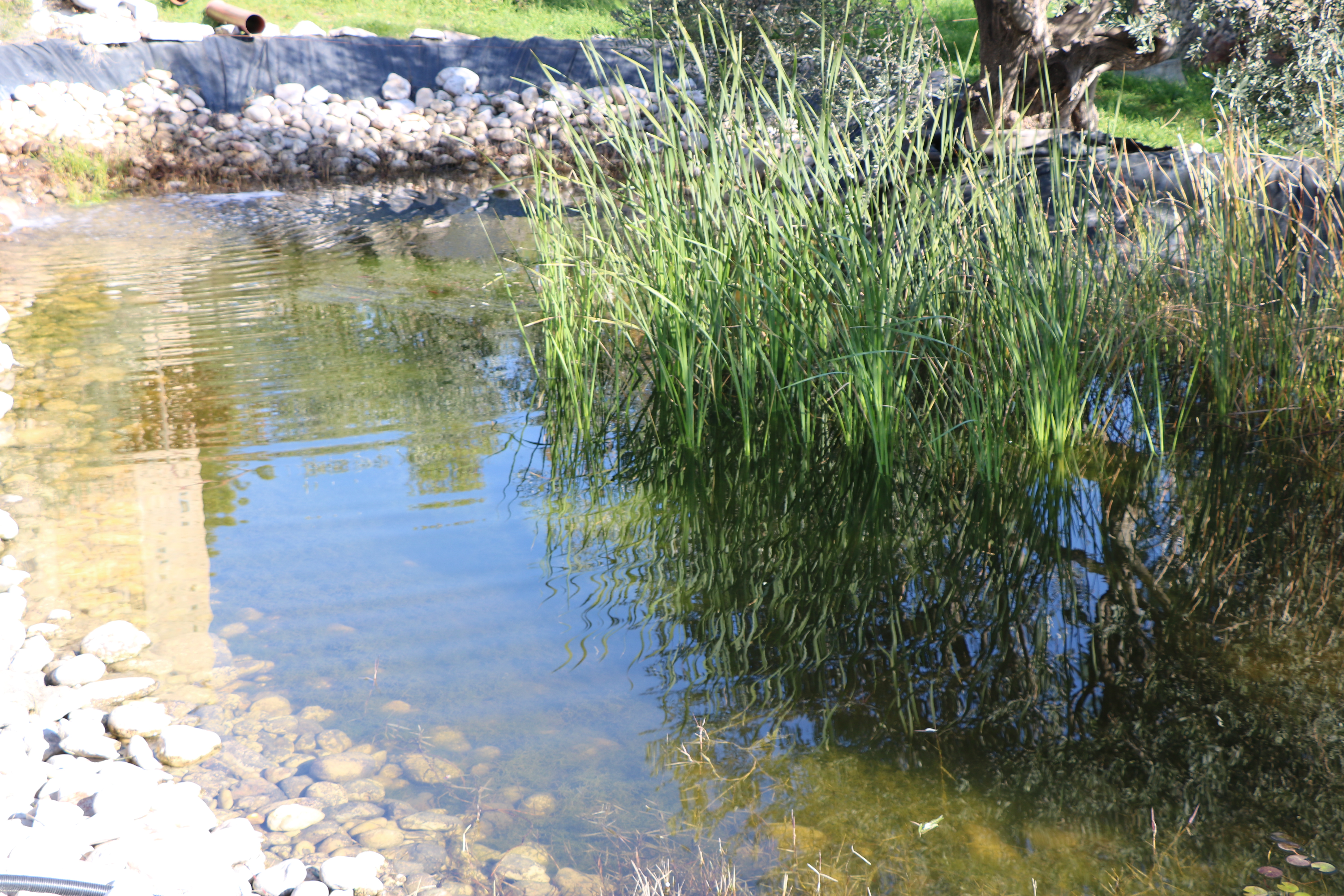 Eco Pond at PMNH
The pond works to create aqua biodiversity in the botanical garden in order to increase its biodiversity and attract the living creatures to it.

It was built in 2014 with the aim of attracting living creatures, including migratory birds, to be studied while they are around the pond.

Many organisms have been introduced to the pond, as three species of frogs, 4 species of dragonflies, 4 species of fresh water snails, fish, crabs, and water turtles, in addition to algae and aquatic plants present in the water.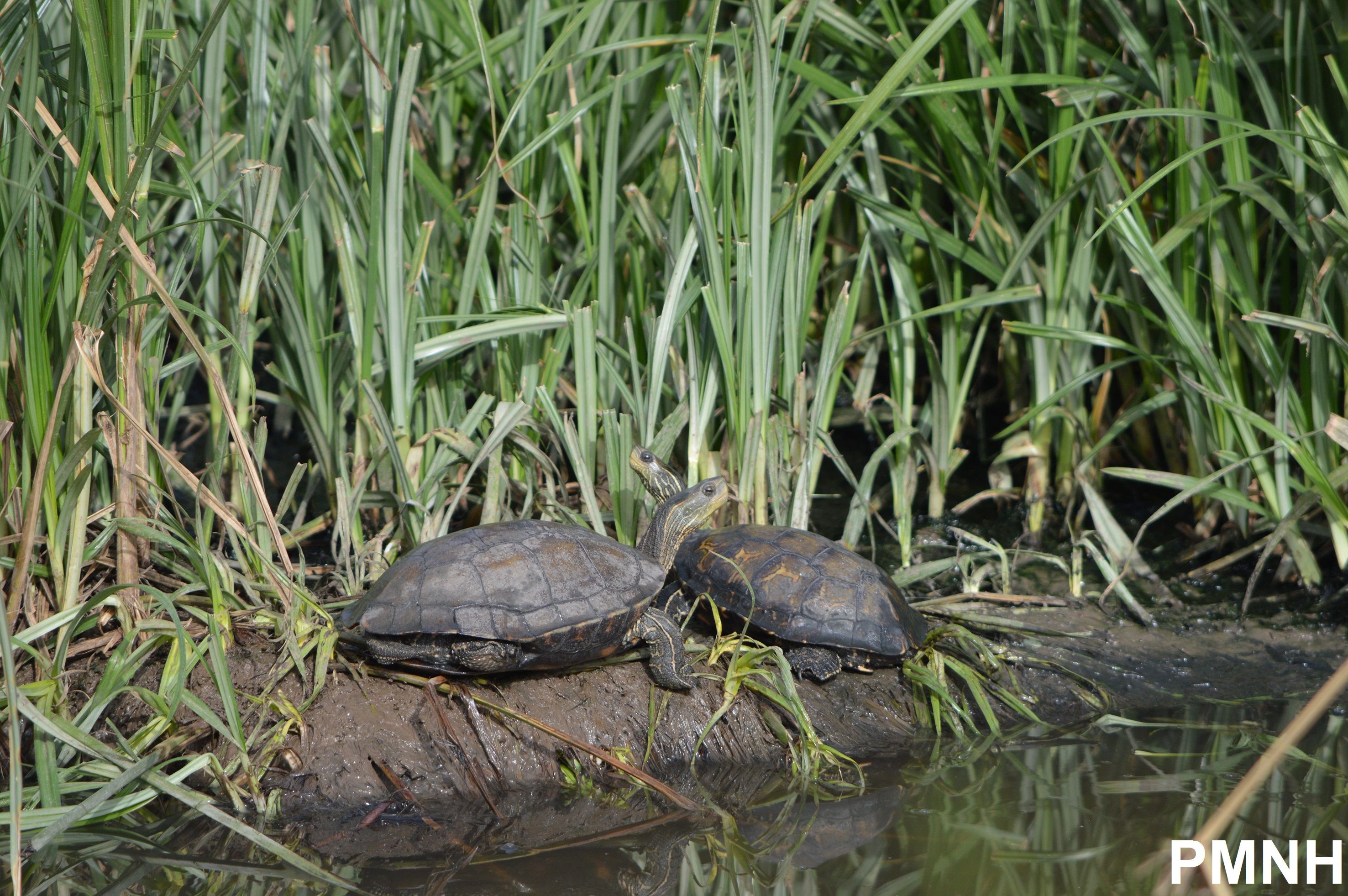 Western Caspian Turtles at PMNH pond
Objectives
Create aquatic biodiversity that complements the biodiversity found in the botanical garden

Educating visitors about the biodiversity and environmental balance in Palestine

Preserving some species by introducing them to the ecosystem in the pond

Providing a research aspect about the existing biodiversity and its interactions with each other in the pond and with the biodiversity in the garden
The Botanical Garden is being developed by generous support from the Critical Ecosystem Partnership Fund "CEPF" and the Global Botanic Garden Fund