Library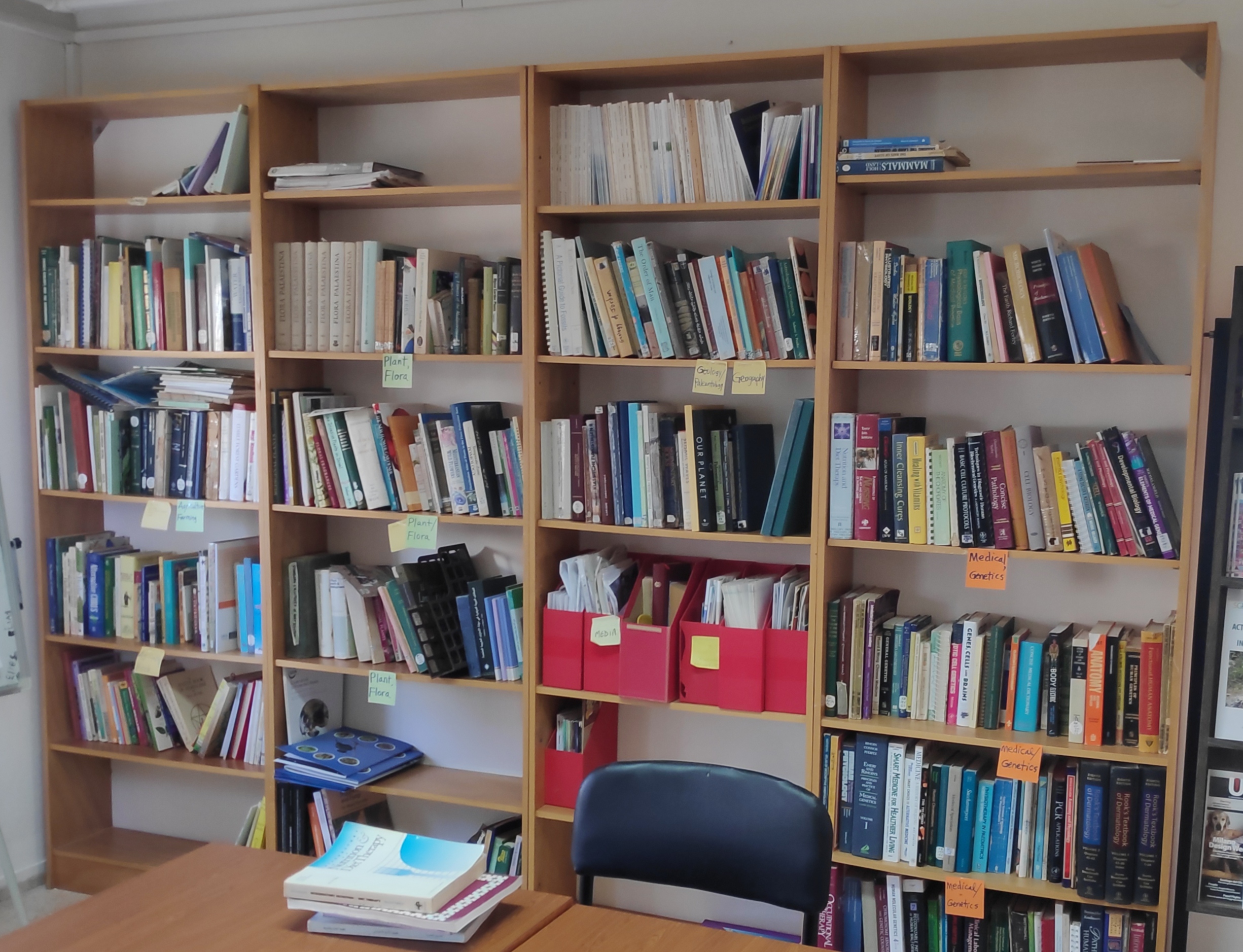 We have a significant physical library at the institute of over 10,000 books covering these areas:
Geology and Paleontology
Agriculture
Flora (plant taxonomy and mushrooms)
Biology (including Zoology, Botany, etc.)
Other sciences (Chemistry, Physics, Mathematics, Geography)
Invertebrates (insects, arachnids, snails, etc.)
Vertebrates (mammals, birds, reptiles, amphibians, fish)
Self-improvement (including leadership, languages, etc.)
Medical issues (including medical genetics)
Cultural heritage focused on Palestine (ethnography library)
Environmental justice
Biodiversity Conservation
Museology
Old Books on Palestine (travels research, etc.)
We also have a digital library and access to tens of thousands of relevant published articles and books in the fields above. The library has a café and you are most welcome to come and enjoy a cup of coffee or tea (many specialized herbal teas from the garden) read a good book, or check out books.