Aquaponics and hydroponics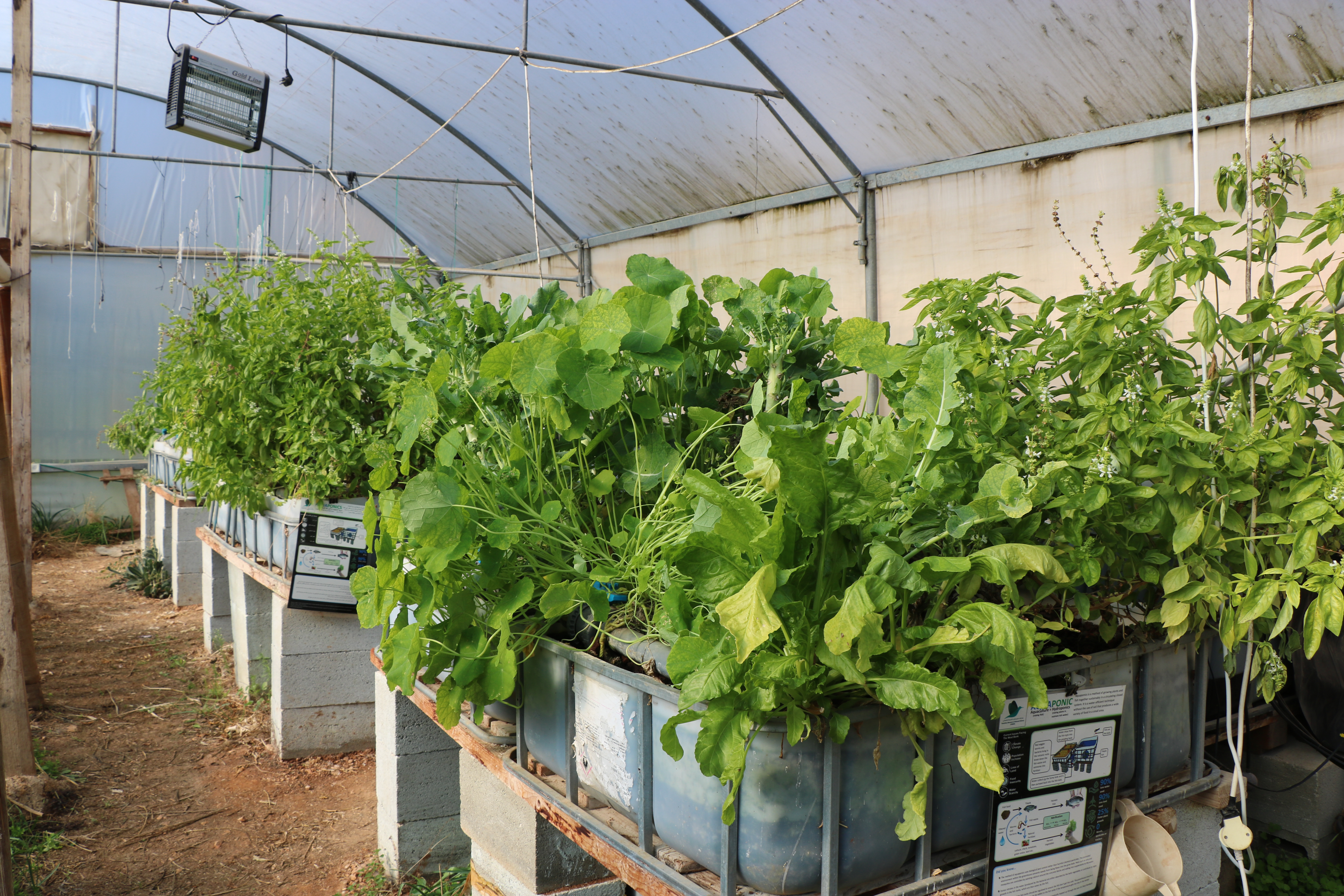 Aquaponics at PIBS
Aquaponics
Aquaponics is the combination of aquaculture (fish farming) and hydroponics. Aquaponics is an excellent way to grow fruit, vegetables, and crops on a small amount of land with a limited amount of water. Nile tilapia (Oreochromis niloticus) are farmed, and crops such as Swiss chard and tomatoes are grown.
Objectives
Providing a suitable space for fish breeding and development on site
Providing a suitable space for plant breeding and development outside the soil
Providing an educational system for aquaculture (fish farming) systems
Providing an appropriate environment for any research related to aquaponic systems
Providing a suitable theoretical system for training on aquaponic systems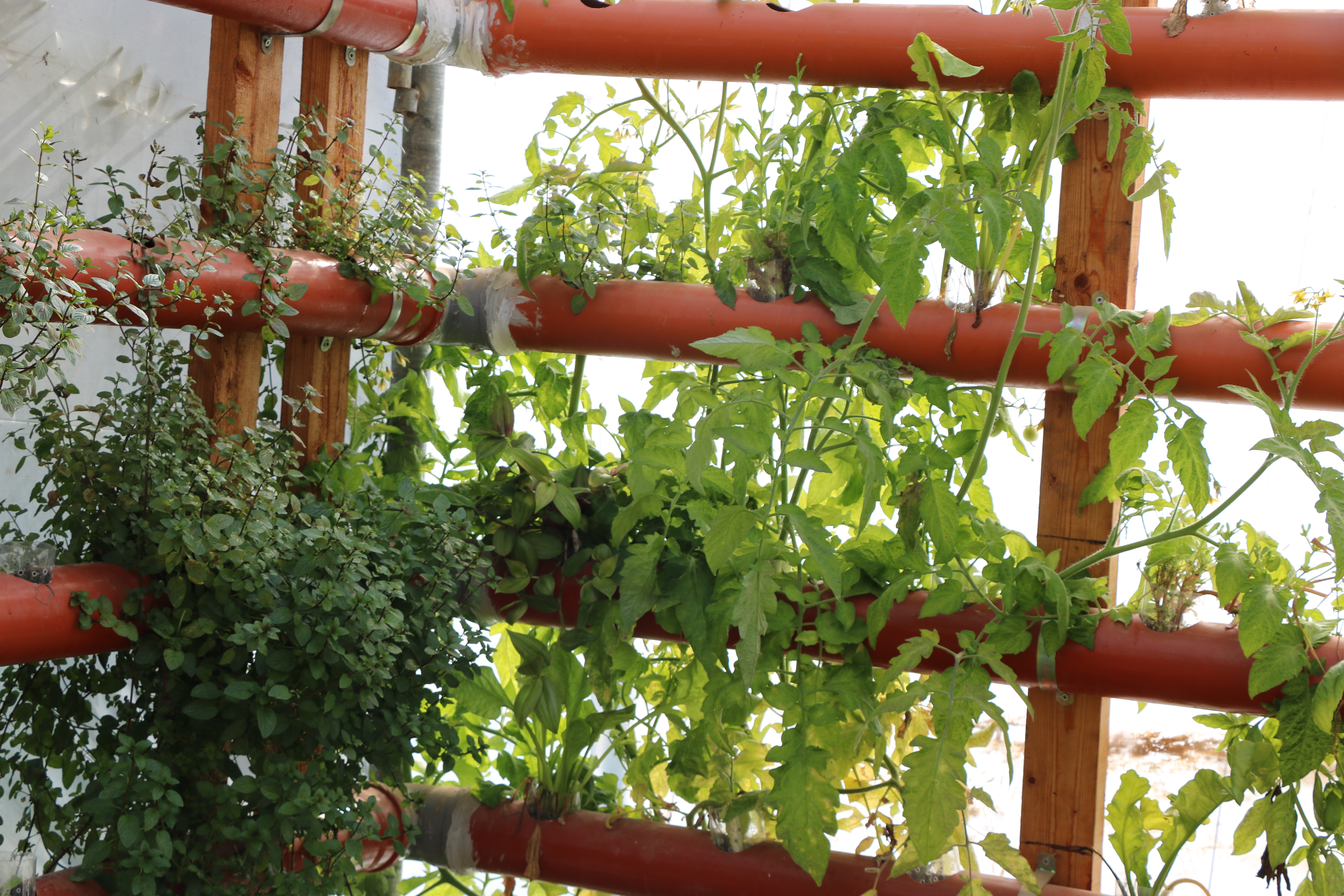 Hydroponics at PIBS
Hydroponics
Hydroponics is the process of growing crops without soil, but with nutrients added to the water.
Objectives
Providing a suitable space for plant breeding and development outside the soil
Providing an educational system on hydroponic systems and how to build them in cities
Providing an appropriate environment for any research related to hydroponic systems
Providing a suitable theoretical system for training on hydroponic systems